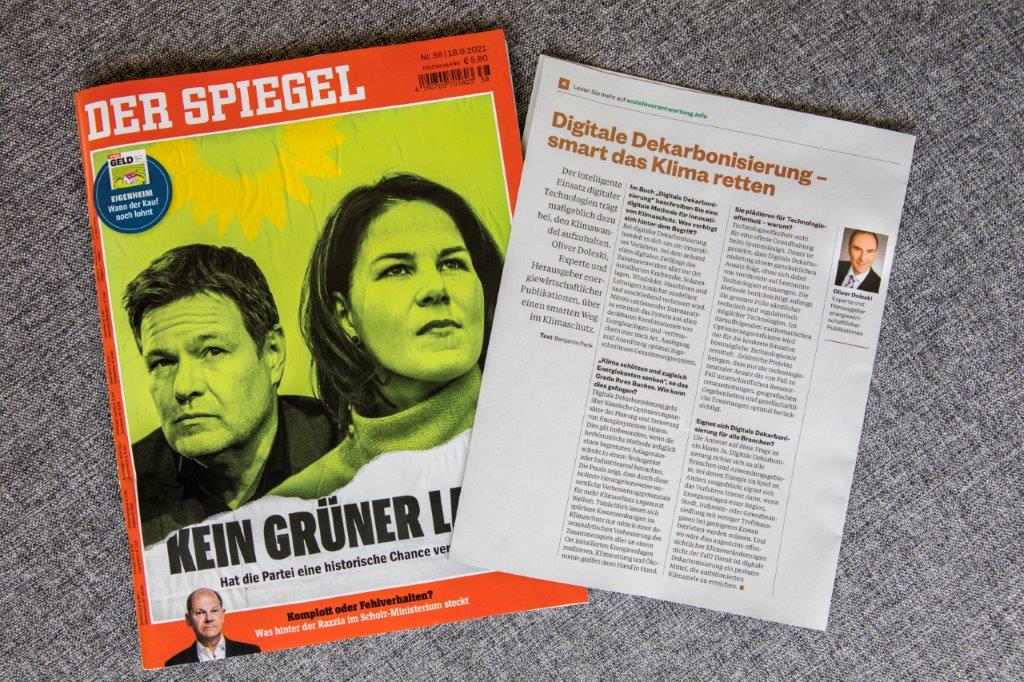 DER SPIEGEL – "Green Lifestyle" supplement – of September 18, 2021 with an interview on the coming topic of digital decarbonization. Four questions – four answers:
1️⃣  What is Digital Decarbonization all about?
2️⃣  How can the use of this digital technology protect the climate and help reducing costs at the same time?
3️⃣  Why is technological neutrality critical to the success of decarbonization initiatives?
4️⃣  Is Digital Decarbonization exclusively addressing selected industries and specific application areas?
You want to know more about the intelligent use of digital technologies to protect our climate. My co-authors Prof. Stefan Niessen, Dr. Sebastian Thiem, Dr. Thomas Kaiser, Dr. Michael Metzger and I, as well as Hans Jörg Heger, look forward to your questions. Feel free to contact us directly.
Many thanks to Tanja Bickenbach and the complete Mediaplanet team for their great cooperation.
Click here to read the full interview (German version only).